Helping my clients to strengthen their personal leadership is what I care about.
Together we celebrate the subtle and outstanding shifts along the journey.
Witnessing powerful evolution and success-stories makes me wonder
What else is possible?

Anna Caroline
"Thank you so much for your leadership and support and guidance and facilitation of our summer camp, it truly was one of my SoundCloud highlights this year and I know it has been for many others as well. And thanks so much for convincing me of the unstructured unconference as a powerful format to engage an entire organization. Having lived SCSC I am now a convert and we've made good learnings that we can work into future similar events."
David Noël, Soundcloud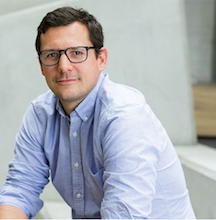 ---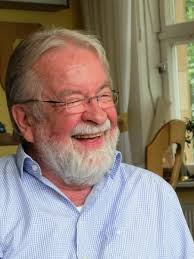 "Looking for an Open Space facilitator that is creative and reliable, well steeped in the 'technology' and eager to improve on it, has a structured approach and also navigates through turbulent waters, works fluently in German and English, has learned from the most experienced Open Space facilitators in the world and from participants, sponsors and colleagues in her daily practice, can tell you what a sumptuous buffet looks like and is a wizard cook herself… well, relax and give Anna Caroline a call."
Michael M Pannwitz, Author & Facilitator
---
"Dein Mentoring und Support hat uns enorm unterstützt die erste Bundeskonferenz der Jungen Selbsthilfe durchzuführen. Danke, dass Du uns dabei unterstützt hast einen partizipativen Rahmen zu schaffen, in dem sich alle Anwesenden voll einbringen konnten. Für unsere zukünftige Projekte haben wir eine Menge gelernt und freuen uns, dass dadurch die Junge Selbsthilfe an Ansehen in Deutschland gewinnt."
Franziska Anna Leers, Junge Selbsthilfe Berlin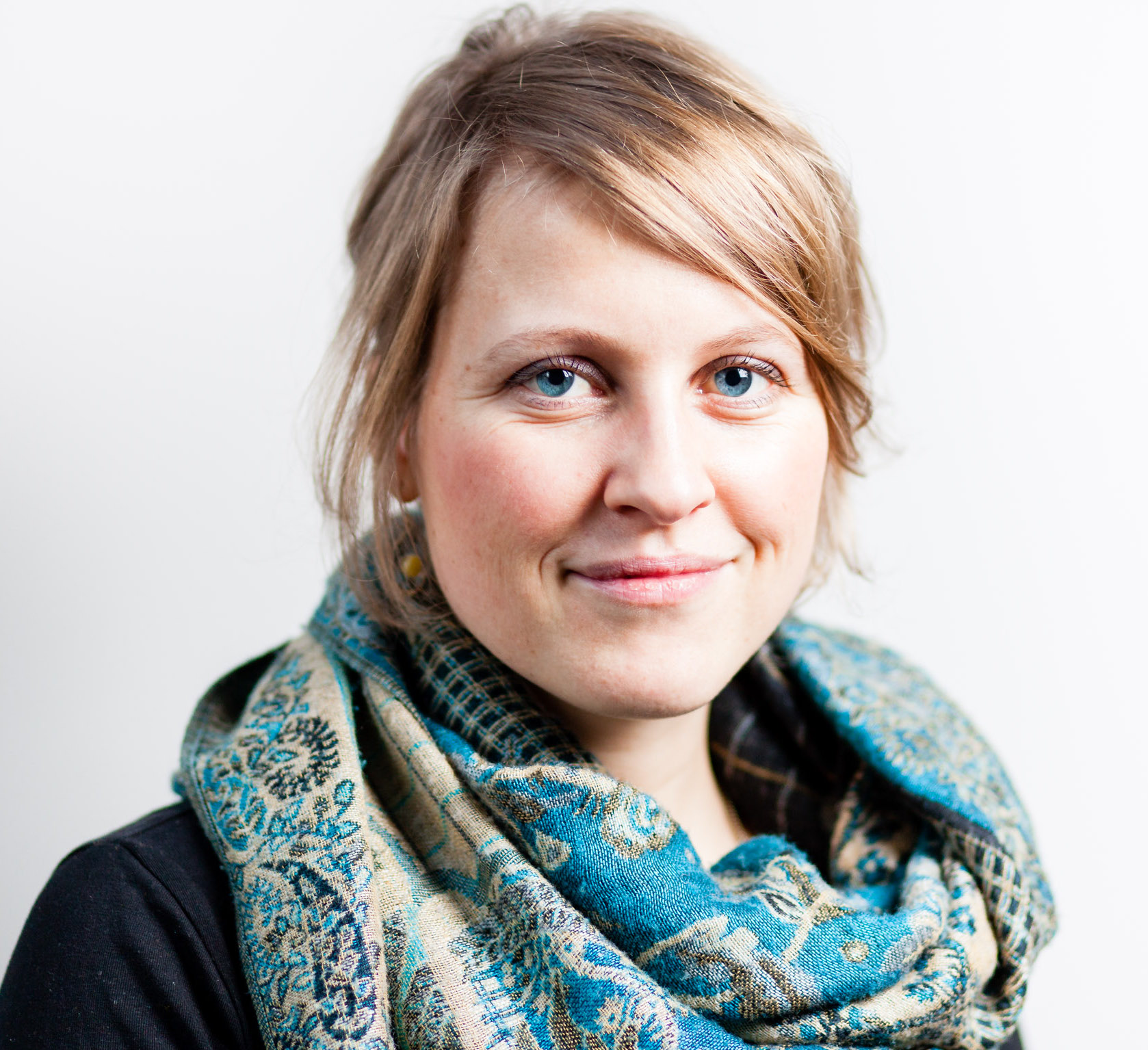 ---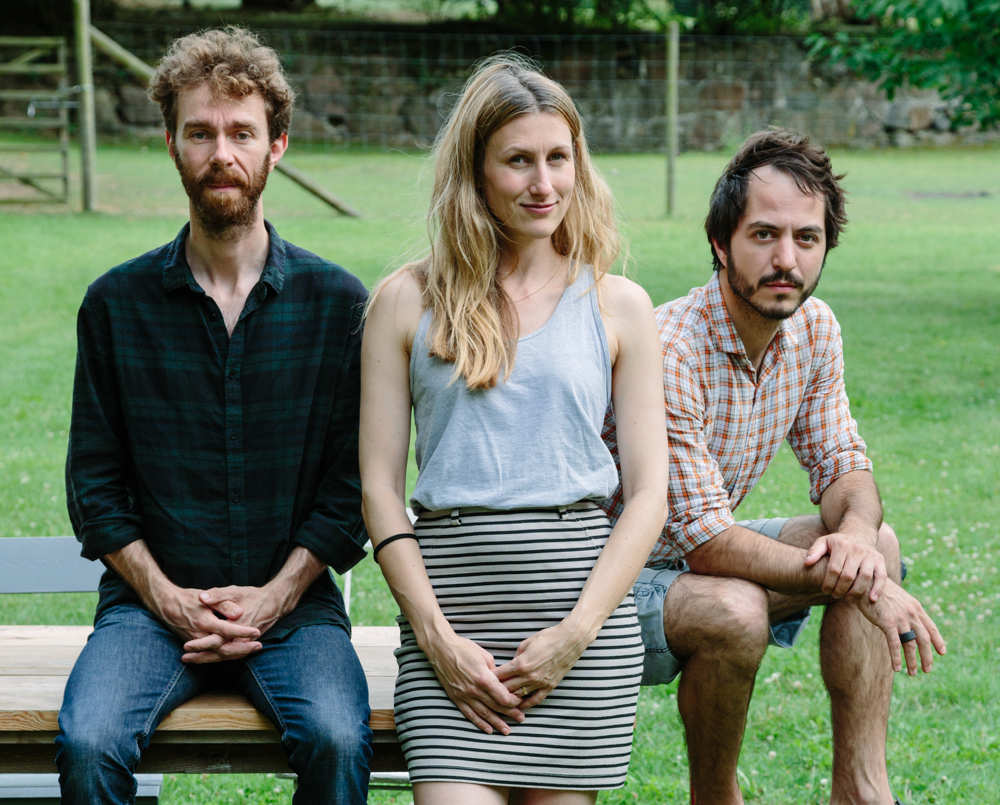 "Anna Caroline was instrumental in the development of our photography project No Stranger Place. What started as an idea amongst friends over dinner at the start of the refugee crisis in Berlin in the summer of 2015, has grown into a fully realised project across three countries, supported by UNHCR (the United Nations refugee agency), with publication and exhibition slated for 2016.
Working together for the first time we wanted to do something within our abilities to engage with the arrival of refugees in our city.

Anna Caroline's guidance helped us not only to realise our potential but to grow in our abilities as well as our relationships along the way. She led us to form and pinpoint our vision and supported us to pursue the goal we established together. We prepared for potential challenges before they arose, created a strong team, found common ground, and connected with the project's purpose. Along the way we discovered a lot about who we are as individuals and how best to contribute in our team dynamic.

Thank you Anna for all your support and enthusiasm throughout the months. We look forward to working with you on the next one!"
Aubrey, Sarah, Stjepan, No Stranger Place
---
"Anna Caroline's facilitation of an international conference for us in North Carolina, USA was exemplary. She took us through a careful planning process to ensure that we were poised for successful outcomes, she facilitated the conference well, and she took us through a debrief meeting to increase our 'harvest' from the meeting for long term benefit of our organization.
I highly recommend Anna Caroline and her meeting facilitation to you."
Birgitt Williams, Founder of the Genuine Contact™ Program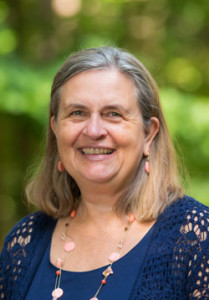 ---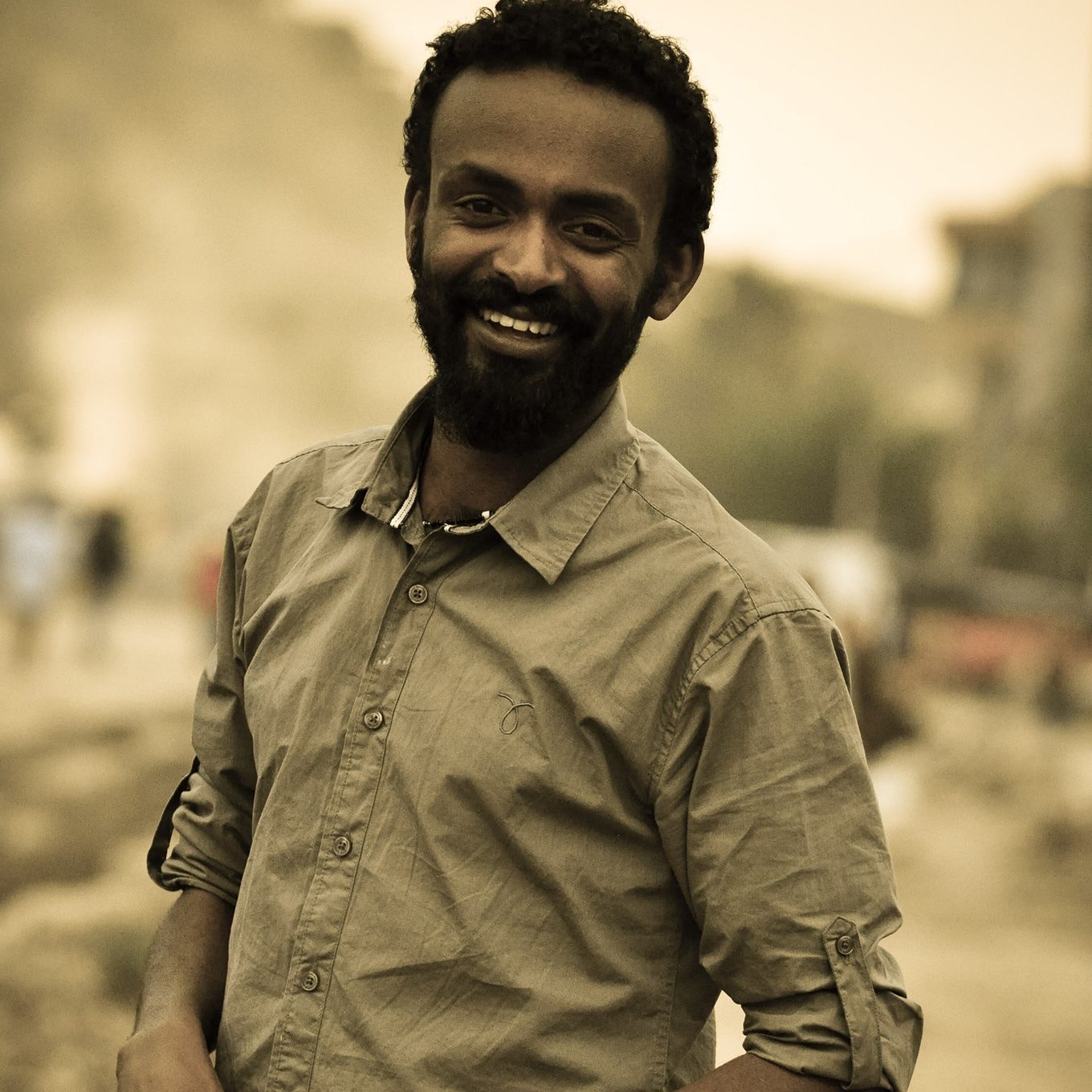 "Meeting Anna was an inspiration and a sign that meeting people like her with the pure energy to change and improve others is a possibility. Her passion to bring something new to Ethiopia, which was Genuine Contact, was truly remarkable in so many ways.

Her sensitive yet extreme professional nature brings a woman of virtue and character to the personal and professionals industry. Her approach, her friendliness and genuine care and love for what she does inspires all around her. I have learned so many wonderful things from her that in turn benefited me and the company I am leading. I recommend her with confidence and no reservation both for individuals and companies."
Solomon Sisay, CEO and FounderThriving for Human Greatness. E – Within.
---
"At the onset of working with Anna Caroline I knew I needed a structure to define the future of my work. I also knew that I needed someone who was about to constructively accompany me on a personal journey to build a foundation for my own leadership in my work. After the initial 8 week process GET READY TO STEP UP, I not only came away with a framework that I could apply to the most basic or elaborate processes, or projects, I also had access to a facilitator who has inspiring visionary qualities.

During the time I worked with Anna Caroline, I embarked on a series of great opportunities for partnerships in my field, including an opportunity from Arianna Huffington to become a regular Huffington Post contributor to further my own mission.
This was a natural by-product of honing my leadership voice, mapping out a short and long term vision of where I endeavored to be and what I intended to create.

Admittedly, when I began working with Anna I came with inspiration alone. Her experience and fervor for encouraging genuine leadership was the key to harnessing my power for lasting growth. The tools and processes she introduced me to are always there for me to access whenever I'm seeking inner personal or professional direction. She provides a ritual array for foundational context. Working with her, however, is above all actionable.

Anna Caroline has an internal and practical tool kit, a keen visionary quality, and empathy to give meaningful shape to any life project. She flourished alongside me and has been whole-heartedly invested in my personal and professional development as a leader. If you are on a quest (personal, professional, or both) and have the opportunity to work with her, I urge you to grab it while she's accessible. She has a rare gift that not many are offering with this much depth."
Camalo Gaskin, Founder BIRTH to BIRTH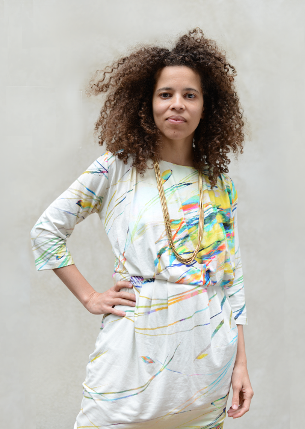 ---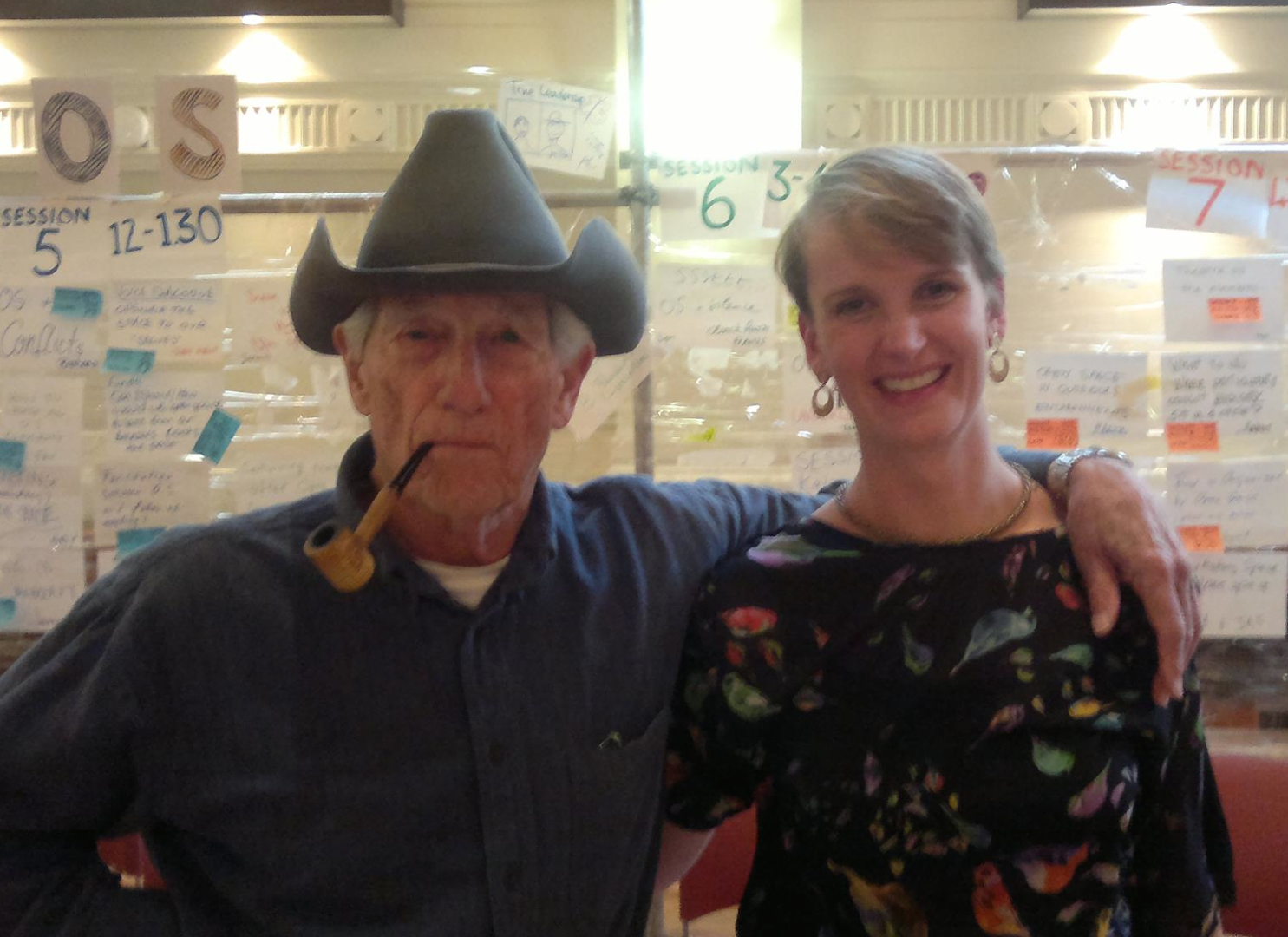 "Anna is a grand lady who creates lots of space in which rich and useful things happen. I know because I have worked with her in multiple and strange settings. How about 250 senior Rabbis and Imams gathered for the cause of peace?"
Harrison Owen, Founder of Open Space Technology
---
"Anna Caroline's full-hearted, spiritual, and holistic approach to business was just what I needed to take my visions to the next level. In a world of impersonal and cliche coaches, Anna Caroline's Truth Circles coaching is a breath of fresh air- it touched me on all levels- as a person, as a woman entrepreneur, as a soul, and as a visionary. If your idea of growing your business includes growing as a person and as a leader as well, then you must work with Anna Caroline!"
Stefana Serafina, Founder of Intuitive Body and Dance, Host of the Embodied Way Podcast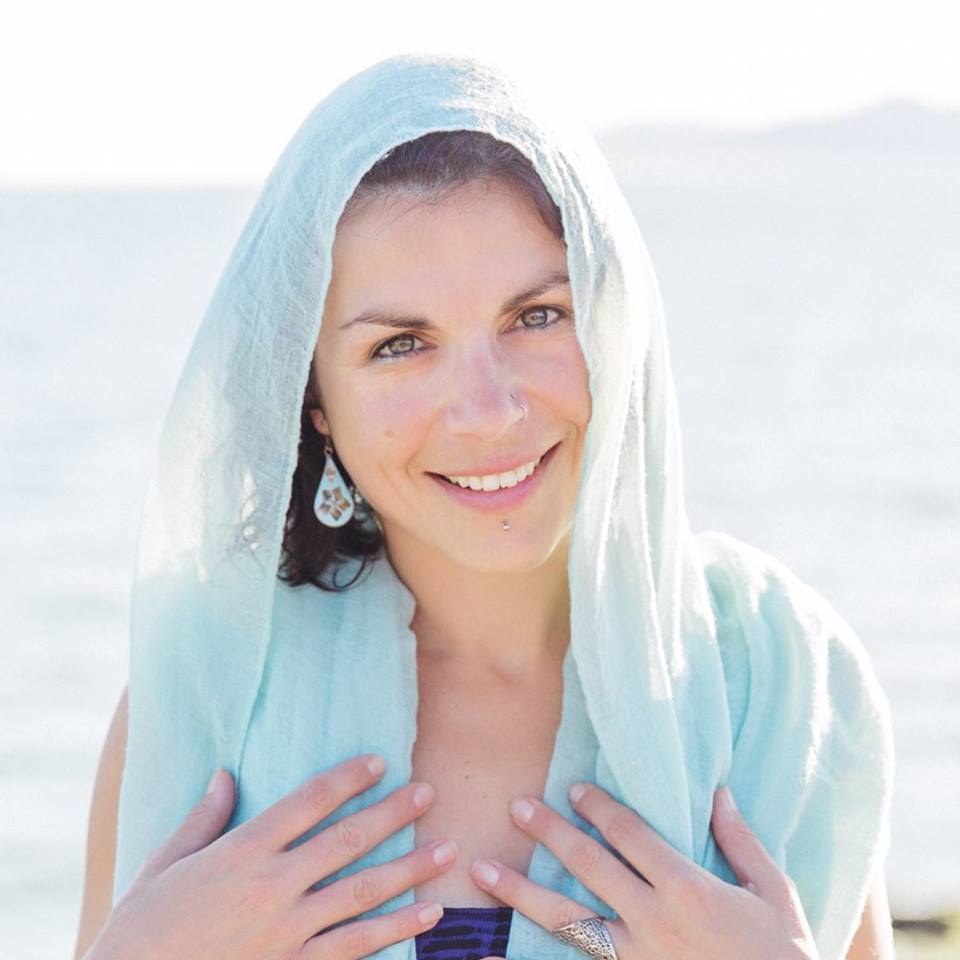 ---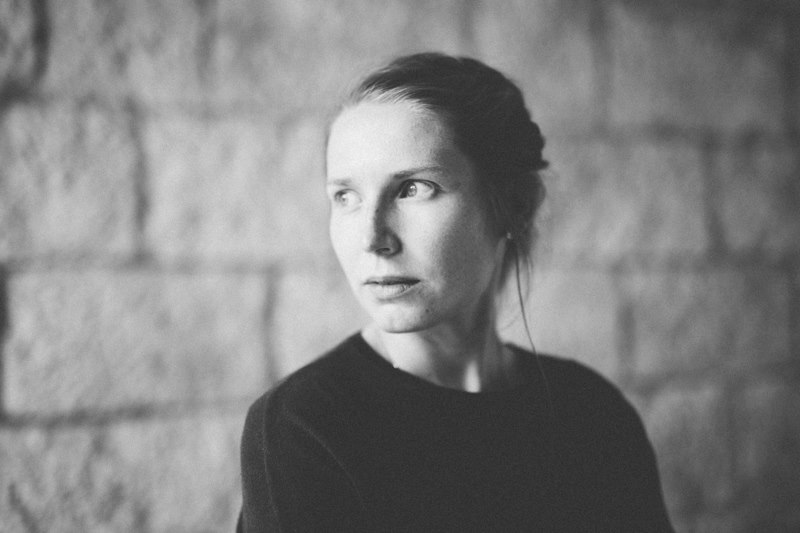 "The beautiful charmer Anna Caroline. She will tell you a story without an end, make you see the bright side of life, the inspiration in the smallest of things, and value every worthless little pretty object like the undiscovered piece of art. Innovation and imagination. She has it all."
Anna Tervahartiala, Photographer & Journalist
---
"The short training by Anna Caroline on Open Space Technology that you delivered to WISE's staff in November, 2013 enabled me to re-plan the Leadership training I offered to leaders of private and government TVET institutions. I used the method to plan the agenda of the training together with the participants. This new method I used highly motivated the trainees and increased their participation greatly.
I assure you I am going to use the techniques I learned in meetings as well as trainings."
Tsigie Haile, Founder of WISE – Women in Self Employment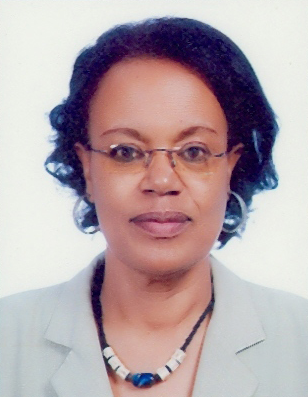 ---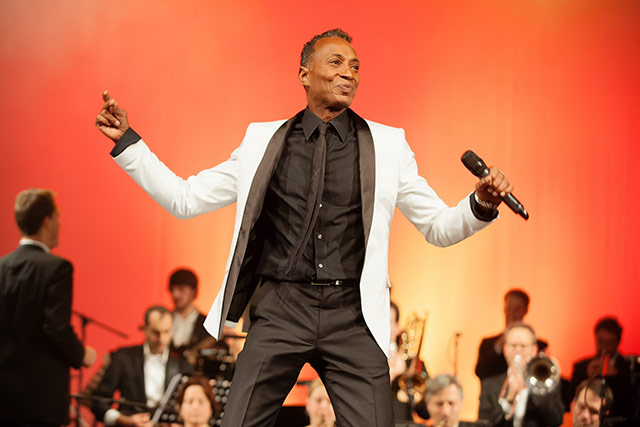 "My name is Morris Perry, I am the Director and Founder of the Fujiama Nightclub Urban Music and Dance Show.

4 years ago this was not the case, I had great ideas of starting my own business as well as a nonprofit organization to support and promote young Talent in a problem area of the city of Berlin. Great ideas, lot's of optimism and no idea of where to start or how to sort out my ideas and organize myself.
I was alone and needed desperately to create a network of cooperations partners and put together a staff. Convinced that I am not good at all at this, I turned to Anna Caroline Türk for Coaching and advice of what to do. This all being new to me, she introduced me to the Medicine Wheel and patiently took me through the process of understanding what it means to be a Leader, how to develop the right relationships, nurture a clear vision and strategy, set goals and structure management.
This lead me to take concrete action which brought about surprising effects in a relatively short period of time. I associate the following achievements to the coaching I received from Anna Caroline Türk:

– Organization and successful completion of a Crowd funding project
– Creation of a staff of creative partners and co-workers
– Finding Cooperation Partners for my Association and show productions
– Finding the right Business Coaches that lead me to founding my Association, Spotlight Talent e.V., and Business, Fujiama Productions e.K.
– Improving my Social Media presence via Facebook and website

The best of all is that I am empowered to continue on my own and can apply my coaching to further develop my future ventures."
Morris Perry – Founder of Fujiama Nightclub
---
"I have worked with Anna Caroline on a number of occasions, recently on doing a strategic plan for our global consulting organization. When working with Anna Caroline I always enjoy the energy and enthusiasm that she brings. She has a very special way of weaving meaning, connecting different perspectives into emerging insights. Anna Caroline has always brought a lot of heart,smiles and laughter to all work we have been doing together the last years. So I recommend working with her! "
Thomas Herrmann, Open Space Consulting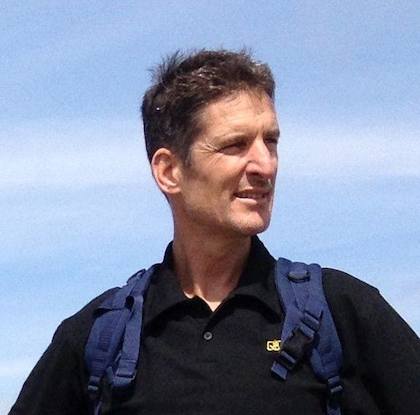 ---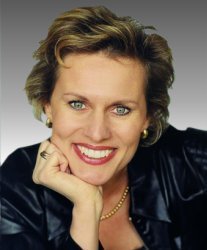 "Mit Anna Caroline zu arbeiten ist immer eine große Freude. Ich finde es erstaunlich, wie erfahren diese junge Frau bereits ist und mit welcher Leichtigkeit und Intuition sie sofort Verbindung zwischen allen Gesprächsteilnehmern schafft. Besonders schätze ich ihre warmherzige und kompetente Fähigkeit, Online Meetings zu führen, bei denen immer das Optimale und maximal Mögliche erreicht wird. Wer mit Anna Caroline arbeitet hat wirklich einen Glückstreffer gelandet."
Adele Landauer, International inspirational Keynote Speaker
---
"Das Besondere an der Moderation und Workshopleitung von Anna Caroline ist ihre Fähigkeit, auftauchende Konflikte und Gefühle schnell zu erkennen, zuzulassen und darauf individuell einzugehen ohne dabei das eigentliche Ziel, nämlich das Beste für die Gruppe herauszuholen, aus den Augen zu verlieren.

Ihr Einfühlungsvermögen, die Spontanität bei der Strukturierung des Workshops, ihr Optimismus, ihre unglaublich große Geduld, ihr Gespür für gesunde Gruppendynamiken und ihr Realitätssinn für die Projekte haben maßgeblich dazu beigetragen, dass aus sechs Einzelkämpfern am Ende des Workshops ein Team erwachsen ist, bei dem ein deutlich gesteigerter Zusammenhalt spürbar war. Die Teilnehmenden haben erfahren, dass ihr persönlicher Standpunkt gehört und ernst genommen wird, dass Gemeinschaft nicht nur Harmonie bedeutet, sondern dass Konflikte und gegensätzliche Meinungen oder Sichtweisen konstruktiv ausgetauscht und gemeinsam aufgelöst werden können. Dabei hat Anna Caroline ihren Blick stets auf die Qualitäten von Vielfalt, Ideenreichtum, Möglichkeiten der Vernetzung und der gegenseitigen Unterstützung gelenkt und uns ermutigt, Differenzen zur gegenseitigen Inspiration und Bereicherung zu nutzen.

Am Ende des Workshops zeigten die Teilnehmenden durchweg eine große Neugierde, Leidenschaft sowie gestärktes Selbstbewusstsein für ihre Projektideen, deutlich geringere Unsicherheiten und Unstimmigkeiten, was Teambuilding, Kommunikation und die Projektplanung betrifft und ein neues Verständnis von Führungskulturen."
Ariane Missuweit, Youthinkgreen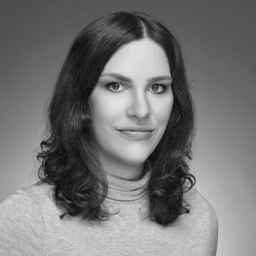 ---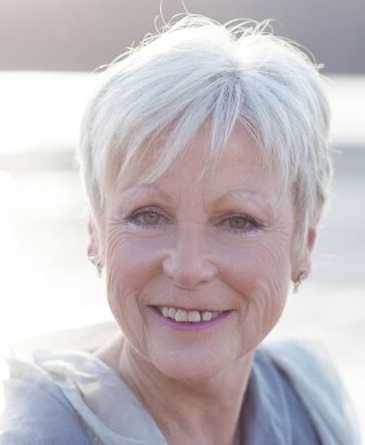 "I came to know Anna through working with her on a small business retreat. Since then we have continued and developed a deep relationship, which I have come to value. Anna's ability to hone into the truth of what is going on is a strong gift of hers that she gladly shares with others who cross her path. For myself I have found her steadfastness and support to be honest, clear and concise. She is able to come from a heart centered consciousness that I trust. Sometimes I cannot always see myself clearly, Anna has the ability to share what she sees from a space of gentleness, with wisdom beyond her years. I look forward to a continued relationship of mutual support and caring."
Penelope Aelfin, Founder of Heal Your Seperation
---
"It's very rare to meet somebody so keen on active listening, so able to go through a problem keeping an open mind and, what is even more important, so effective in giving suggestions and solution keys.I wish I will have many future opportunities to benefit from her precious collaboration, her attitude to innovation and her absolutely contagious enthusiasm."
Andrea Moretti, Financial Controller for the Clementoni Group