Connect with your Medicine • Align with your Core • Lead with
Purpose.
What you get:
Inspiration and creativity boost

Personalized action plan

Clear & tangible goals for your business and daily 

life

Simple techniques and tools for focusing, planning and 

action taking

Reminders & support for personal growth

Easy and powerful homework

Emotional breakthroughs

Honest feedback and uplifting questions & 

principles

Peer-Group learning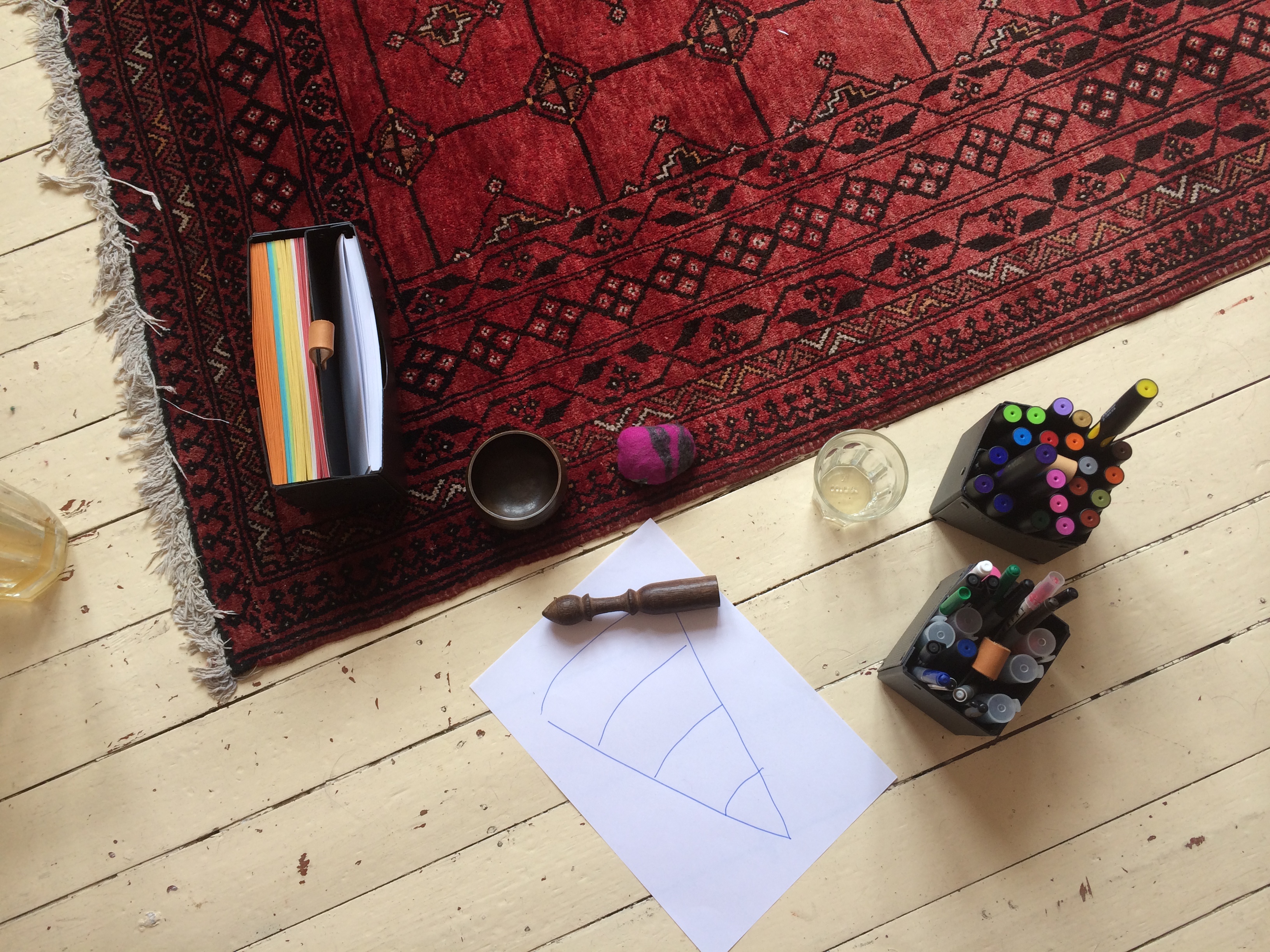 ---
This is a dynamic 8-weeks group online coaching program designed to end the emotional roller coaster that many individuals face.
Are you tired of getting overwhelmed by the number of ideas you have?
Are you frustrated that you don't feel clear on where you are going?
Are you worried about never getting things done?
Are you ready to finally connect with your core, stand in your value and take action?
GET READY TO STEP UP doesn't have to mean working even harder than you already are. It's entirely possible to focus on what you have, who you are and what you love, living the life you desire and serving the world in a more powerful way.
But understanding & defining your purpose is the first step.
GET READY TO STEP UP is a holistic approach to self-leadership that combines insight with action. Derived from lessons learned in many years of personal development, the practical knowledge shared comes from years of consulting the Genuine Contact™ way and, from working with diverse groups worldwide. With this approach, individuals will experience a shift in how they view themselves and discover practical tools that can be implemented immediately to increase their self esteem and provide tangible results.
Working with Purpose matters.
---
Why Individuals and Entrepreneurs gain from GET READY TO STEP UP.
Why Working with Purpose matters?
Purpose is the core essence of every individual. Knowing your purpose allows you to be authentic and brave. Without being in touch with your purpose and understanding the bigger picture your passion and joy in life will not be fully experienced. If you can't show up for yourself then it's guaranteed to bring you a lot of unnecessary stress, worry and anxiety. On the other hand being connected with your purpose will gives you more clarity, focus and freedom. This creates an emotional breakthrough and empowers you to take bold actions.
Imagine knowing exactly what your next steps are. Imagine having the clarity to decide where to put your energy and take focused action. Imagine doing what is close to your own heart.
You cannot thrive on goal setting and to-do lists alone. It's never the perfect plan that will win the game stepping up. In fact, people can take lots of actions and be super busy but never feel connected to their purpose.  Why is that? It's because their personal relationship with themselves and their comfort level with standing  in their value  is not aligned with the vision of what they want to achieve.
Session 1 :
Connect with your Core
---
Connect with the transformation ahead
Discover your purpose and the purpose of your personal journey
Remember the potential of your life and work
Befriend your personal medicine
Session 2 :
Stand in your Value
---
Learn powerful leadership principles
Check in with your personal commitment
Be the author of your life
Love yourself for who you are
Acknowledge your personal journey
Session 3 :
Lead with Purpose
---
Stand in your truth
Know your values
Activate your power
Voice what you care for
Session 4 :
Connect with your Visionary
---
What do you see
Remove blockages & embrace the loss
Open up to new possibilities
Get excited
Session 5 :
Reach out to your Tribe
---
How can your environment support you
Where do you take risks
When do you lose energy
What partnerships can you build
How to reach out
Session 6 :
Calling for Transformation
---
Why structures and rituals
What is your structure
How do you support yourself
Simple tools to keep track
Tips and tricks to stay focused
Schedule & follow through
Session 7 :
Looking at the Whole
---
Stepping back to reflect
Looking at your strategies
Learning from others
Understanding patterns of change
Owning your decisions
Session 8 :
Closing Ceremony
---
Celebrating your medicine
Giving gratitude
Welcoming the new
Farwell
Continuing the lifelong journey
Apply for your place in the Circle now!