BRINGING BACK SIMPLICITY
Today organizations and teams are faced with uncertainty and ever-changing circumstances: complex projects, diverse fields of expertise, multi-national teams, ever advancing technology and pressing deadlines.
In order to thrive everybody needs energy and clarity.  The more complex it becomes the more important are tools and procedures that create purposeful and effective collaborations.
At TruthCircles I use tools and techniques, that bring back simplicity. While complexity allows learning, creativity, and innovation. You also need the capacity to bring back simplicity, in order for everyone to stay focused – act wise and fast.
Working with simplicity while at the same time embracing complexity is a leadership competence that everybody needs today. Strengthening the core of the organization and each individual is imperative for a sustainable business.
OPEN SPACE & UNCONFERENCES
For Companies, Corporations & Organizations
You are a powerful team who deals with great complexity and high speed while creating great results. Now you are planning a bigger event or meeting. You are looking for an external facilitator, who helps you design and moderate the meeting so that you can make the most effective use of your time.
I show you new ways of co-working and shared leadership.
My facilitation and mentoring helps you to organize small and large meetings – with up to 800 people.
I bring more than 10 years of Diversity Facilitation experience.
I will point out how you can establish a culture of leadership where everybody embraces their expertise, skills, and responsibility.

OPEN SPACE AND UNCONFERENCES

Solid and straightforward preparation
Purposeful & organic facilitation
Hands-on actions & project map
Clear accountability
Include your branding
Documentation of results
Follow up meeting
No powerpoints, icebreakers or roleplaying
Action • Transformation • Co-creation • Change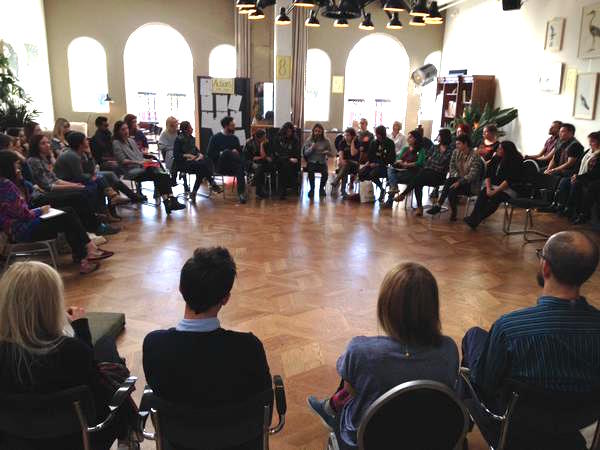 ---
NEW LEADERSHIP MENTORING
For Companies, Corporations & Organizations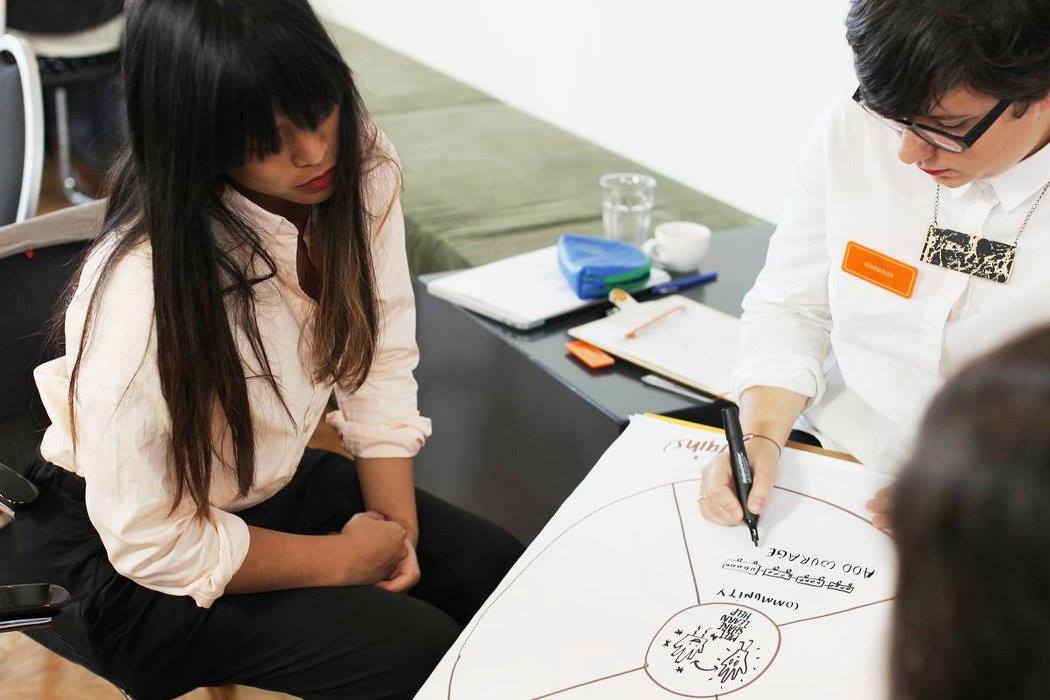 ---
NEW LEADERSHIP MENTORING

is a 2 month, self-paced group coaching program to help you master the fundamentals of building a continuously inspired and sustainable team and business.
Many visionary companies try to race ahead into their big vision before having some of the essential operating systems in place. This creates overwhelm, loss of team spirit, and lack of passion in the long run.

This NEW LEADERSHIP MENTORING is a tailored coaching program for companies wanting to consistently cultivate and nurture a new way of collaboration, aligned and simple procedures and shared responsibility.

NEW LEADERSHIP MENTORING 

2 months
2 workshops
3 check-ins
applied, experiential teachings and practices
team-bond
powerful breakthroughs
new leadership
INspired vision • Thriving Teams • Cultivate!! Co-creation • Connecting
NEW LEADERSHIP INITIATION
For the emerging New Paradigm Leaders & CEOs
In-Person

NEW LEADERSHIP INITIATION

 is a custom designed coaching for CEOs, team leaders and entrepreneurs wishing to develop a specific aspect of their leadership and to achieve a clear objective. I help you align your organisation with your global purpose, and teach you how to live up to your values through business practices and processes on a daily basis.
Your personal needs and goals will determine the length and frequency of the private coaching and mentoring.
NEW LEADERSHIP INITIATION can include the following topics:

What is the New Leadership Paradigm
Tools to upgrade your Operating System
System and structures that strenghten joy, freedom & shared responsibility
How to support Peak Performing Teams
Visioning and Strategic Planning
As a participant of the NEW LEADERSHIP INITIATION you will have access to the Genuine Contact™ tools and methodologies designed to create mindset and behavioral transformations to support you in your on-going development.
Global Purpose • Powerful vision • active leadership • Genuine Connections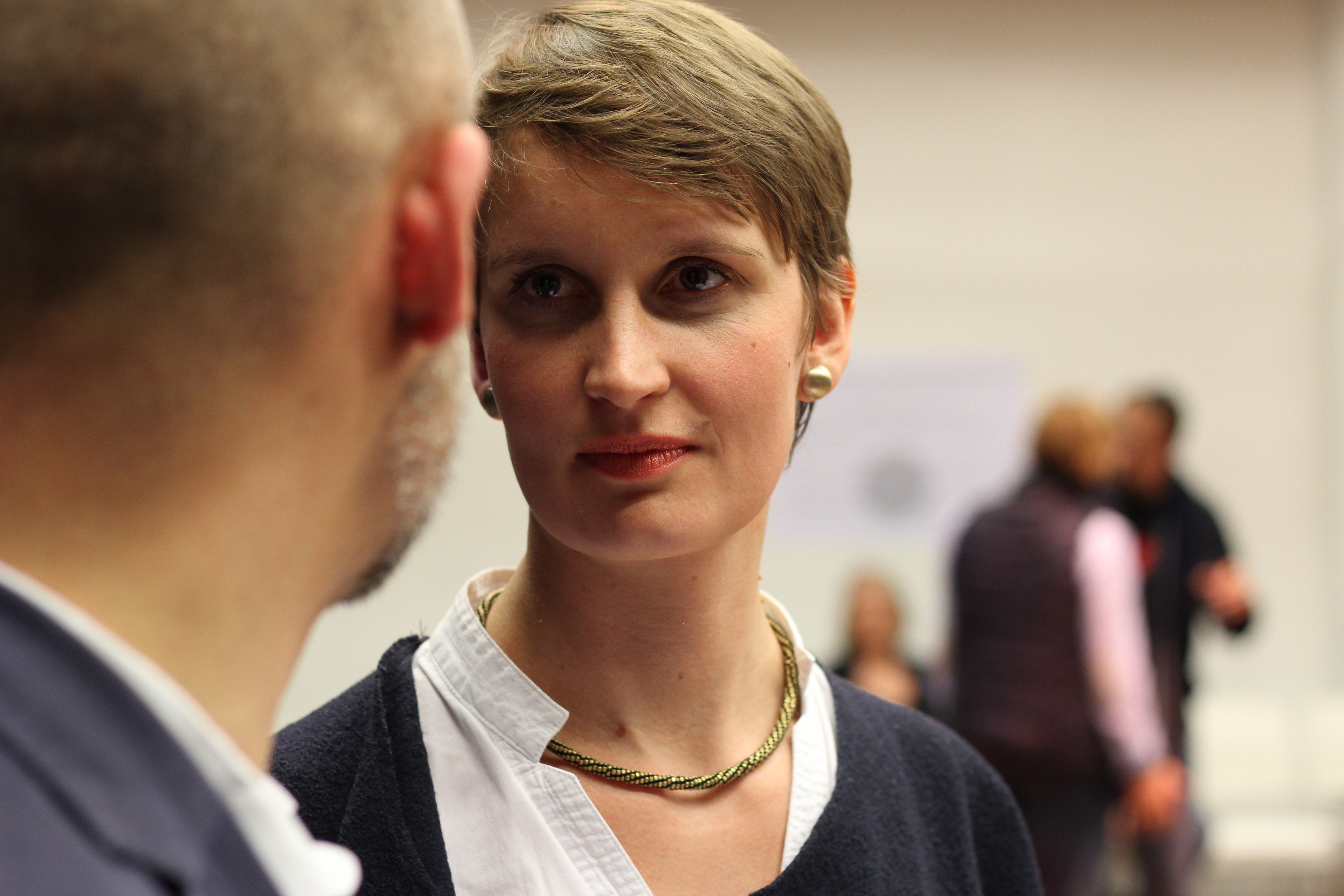 ---
GENUINE CONTACT™ TRAININGS
For Consultants, Leaders, & Individuals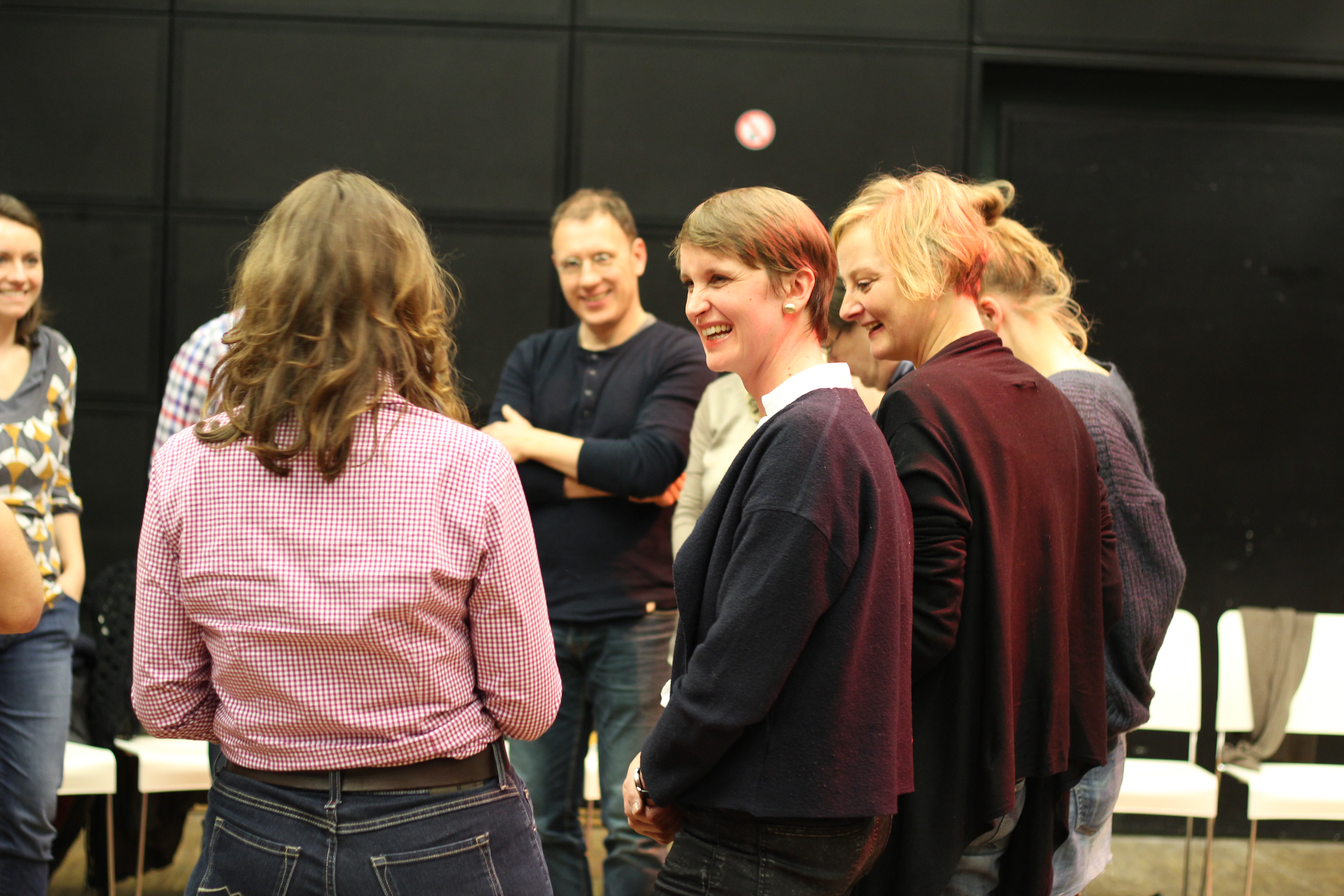 MY CURRENT TRAININGS
---
Are you a passionate leader in a company or NGO who enjoys the power to move big tasks and teams successfully?
Do you feel the need to develop and learn new skills to deal with emotional, organizational and business challenges that come with constant change?
Do you want more knowledge, competencies, and wisdom to lead yourself and others?
Are you ready to be initiated as a true leader who enables others to lead?
Are you ready to learn through mindful conversations and a genuine mentor?

I offer Trainings in the field of Leadership development, Meeting Facilitation and Conflict Resolution. All trainings are Modules of the GENUINE CONTACT™ PROGRAM.

Since 2010 I am a licensed trainer of this holistic consulting approach.

As words in the GENUINE CONTACT™ way say, the focus of this holistic leadership development approach is to connect with ourselves and others in an genuine way. I believe the journey starts with us: When we are true to ourselves, we embrace our potential and achievements as well as the areas where we need to evolve. And we become more authentic with others: We celebrate their talents and actions and empower them to let go of their fears. As a result everybody gets inspired and grows – this brings the kick for the organisation you are working in.
The Events I offer are also routed in the GENUINE CONTACT™ approach. Especially through the work with the Medicine Wheel Tool © I empower participants to reflect their situation from a holistic perspective and gain deep insights. As a result of this their inner operating system gets updated. They connect with their inner wealth and truth, stand even firmer in their value and take powerful action.
  POwerful tools • Personal development • active  learning • new capacities
GET READY TO STEP UP
For Emerging Individuals
This is a dynamic 8-weeks group coaching program designed to end the emotional roller coaster that many individuals face.

Are you tired of getting overwhelmed by the number of ideas you have?
Are you frustrated that you don't feel clear on where you are going?
Are you worried about never getting things done?
Are you ready to finally connect with your core, stand in your value and take action?

GET READY TO STEP UP doesn't have to mean working even harder than you already are. It's entirely possible to focus on what you have, who you are and what you love, living the life you desire and serving the world in a more powerful way.
But understanding & defining your purpose is the first step.

GET READY TO STEP UP is a holistic approach to self-leadership that combines insight with action. Derived from lessons learned in many years of personal development, the practical knowledge shared comes from years of consulting the Genuine Contact™ way and, from working with diverse groups worldwide. With this approach, individuals will experience a shift in how they view themselves and discover practical tools that can be implemented immediately to increase their self esteem and provide tangible results.

Why Individuals and Entrepreneurs gain from GET READY TO STEP UP.
Why Working with Purpose matters.

Purpose is the core essence of every individual. Knowing your purpose allows you to be authentic and brave. Without being in touch with your purpose and understanding the bigger picture your passion and joy in life will not be fully experienced. If you can't show up for yourself then it's guaranteed to bring you a lot of unnecessary stress, worry and anxiety. On the other hand being connected with your purpose will gives you more clarity, focus and freedom. This creates an emotional breakthrough and empowers you to take bold actions.

Imagine knowing exactly what your next steps are. Imagine having the clarity to decide where to put your energy and take focused action. Imagine doing what is close to your own heart.

You cannot thrive on goal setting and to-do lists alone. It's never the perfect plan that will win the game stepping up. In fact, people can take lots of actions and be super busy but never feel connected to their purpose.  Why is that? It's because their personal relationship with themself and their comfort level with standing  in their value  is not aligned with the vision of what they want to achieve.
In this 8 week program you discover your purpose, cultivate joy and freedom. I help you emerge your authentic self and take action.
Connect with your Medicine • Align with your Core • Lead with Purpose.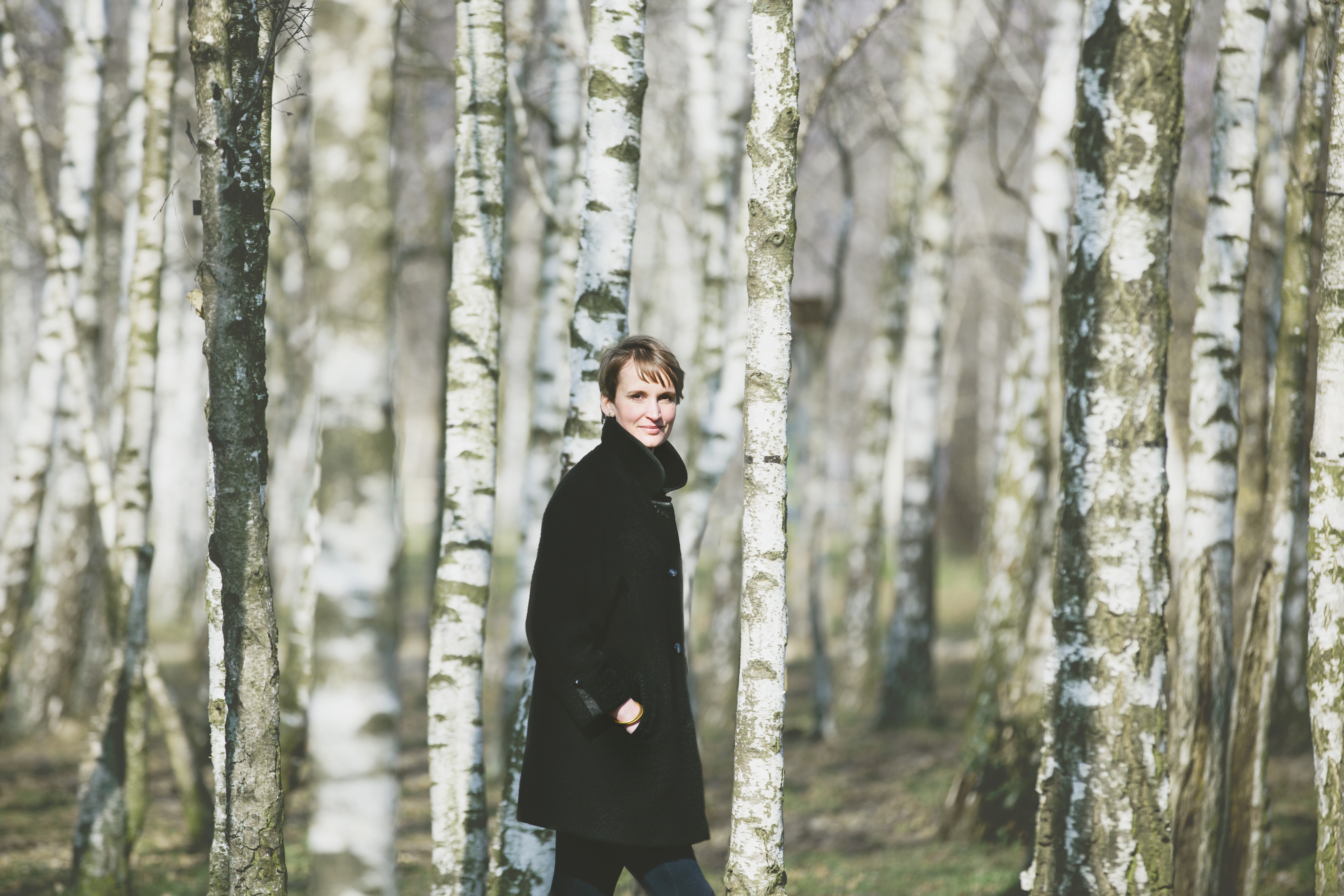 I'M READY TO STEP UP
---